Blog
4 min read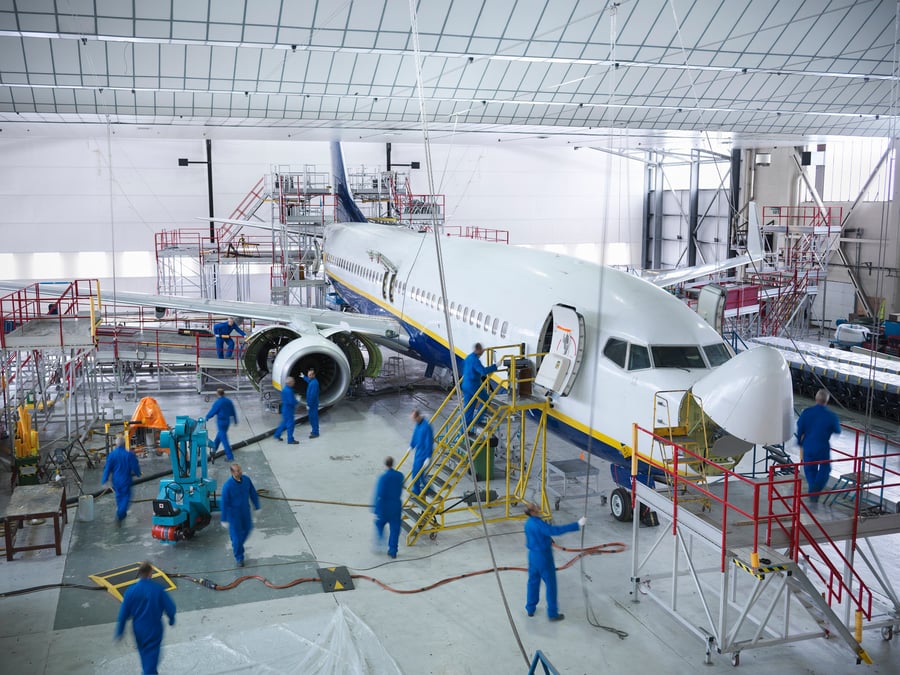 Airbus and Boeing Deliver 2023 Aircraft Deliveries Guidance
We may have seen history fly off into the sunset as Boeing delivered the final iconic 747 in January, but that does not mean the era of the jumbo jet is over.
Boeing continues to roll wide-body 767, 777, and 787 models out of the assembly plants, and Airbus is producing the wide-body A330 and A350.
Of course, narrow-body aircraft dominate the current market, including the Boeing 737 MAX and the Airbus A220 and A320.
Together the two companies combined in January 2023 for 58 total aircraft deliveries total while booking 52 net aircraft orders.
"Following a more than challenging 2020 due to the COVID-19 pandemic, 2021 and 2022 were recovery years for the two largest commercial plane makers. We can expect 2023 to be another year of recovery for the commercial aircraft manufacturing industry despite ongoing supply chain challenges, inflation and higher interest rates, labor shortages, and the war in Ukraine," wrote J. Kasper Oestergaard in Defense & Security Monitor Insights from Forecast International. "However, Boeing and Airbus still have quite a way to go before deliveries are back at pre-pandemic levels."
Aircraft Manufacturers Hope to Return to Pre-Pandemic Levels
Before the COVID-19 pandemic hit, aircraft manufacturers such as Boeing and Airbus were flying high, and since then they are both looking to return to those elevations.
Oestergaard's analysis found that:
In 2018, before COVID-19 and the 737 MAX grounding, Boeing delivered 806 jets, a level it likely will not reach again until 2025 or 2026.


Airbus out-delivered Boeing every year since 2019, when it shipped a record 863 aircraft, a level it likely will not reach until 2024 or 2025.


In 2022: Airbus had 663 aircraft deliveries; Boeing had 480 aircraft deliveries.


In 2021: Airbus had 611 aircraft deliveries; Boeing had 340 aircraft deliveries.
Airbus is expected to retain its aircraft deliveries crown for years to come, thanks to its aircraft order backlog:
At the end of January 2023, Airbus reported an aircraft order backlog of 7,255 aircraft.


At the end of January 2023, Boeing reported an aircraft order backlog of 5,964 aircraft.
January 2023 Aircraft Deliveries, Production Targets for Year
Boeing almost doubled Airbus in aircraft deliveries to start 2023 with Boeing delivering 38 aircraft in January compared to Airbus delivering 20.
Of the 38 aircraft delivered by Boeing, 35 were 737s (all MAX) and three were 787s.
"Since June of last year, the 737 program has been producing aircraft at an official rate of 31 per month. The monthly delivery trend is expected to remain in the low 30s for now but will be increased as soon as supply chain constraints allow," wrote Oestergaard. "At present, Boeing's main supply chain headache is its engine supply. Boeing expects that supply chain constraints will remain a significant challenge in 2023."
The Boeing 787 Dreamliner line had suspended shipments for nearly 16 months between May 2021 and August 2022.
Oestergaard says Boeing is expected to deliver in 2023 between 400 and 450 737s and between 70 and 80 787s. The 767 and 777 programs combine for about 5 aircraft deliveries per month.
In January 2023, Airbus delivered 20 jets including 16 A320s, two A220s, and one each of the A330 and A350 models.
"The official A320 production rate is 45 aircraft per month and has remained at this level since the end of 2021. On average, the company delivered 43 A320s per month in 2022," wrote Oestergarrd. "Current plans call for production to be increased later this year until reaching a monthly rate of 65 by late 2024 (pushed back twice now due to supply chain challenges). Also, Airbus is working with its supply chain to increase A320 production to 75 aircraft per month in 2026 (pushed back from 2025)."
The A220 is being produced at a rate of six aircraft per month, the A350 averages five aircraft per month, and the A330 averages three aircraft per month.
Airbus is targeting 720 commercial jet deliveries in 2023.
Which Customers Accounted for Aircraft Orders in January
Boeing booked 55 orders from five different customers in January 2023, but the company also reported 39 cancellations (all for the 737 MAX model) for a gain of 16 net orders.
The new orders for Boeing came from:
BDS USAF Tanker Program: 15 total 767-2C (KC-46 Pegasus tankers) aircraft orders.
Skymark Airlines: 4 737 MAX aircraft orders.
TUI Travel: 4 737 MAX aircraft orders.
Undisclosed Customer(s): 25 737 MAX aircraft orders.
Undisclosed Customer(s): 7 787-10 aircraft orders.
Airbus, meanwhile, booked 37 aircraft in January 2023 with only one cancellation for a gain of 36 total orders. The Airbus reported customers were:
Delta Airlines: 12 A220-300 aircraft orders.
Undisclosed Customer(s): 6 A320neo and 6 A321neo aircraft orders.
Undisclosed Customer(s): 8 A320neo and 4 A321neo aircraft orders.
DAE Capital: 1 A320neo.
More Aircraft Orders (Some Major!) Roll in Since January
More aircraft orders have rolled in since January, including a historic deal, with the following making aviation news:
All of the orders could pose a problem to the aviation supply chain, which may struggle to keep up with this growing demand.
"From OEMs to mid tier suppliers, everyone across the industry seems to be on edge. While markets are strong, deliveries are quite sluggish, considering where we are in the cycle. For the first time in many decades, the enduring problem is with supply, not demand. This problem may prove to be long-lasting, with long-term consequences," wrote Richard Aboulafia in Aviation Week.
Subscribe to email updates
Recent posts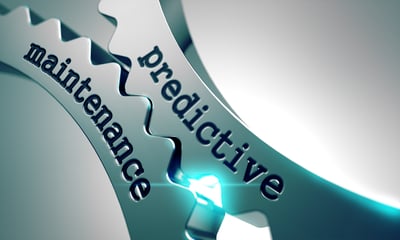 Related Articles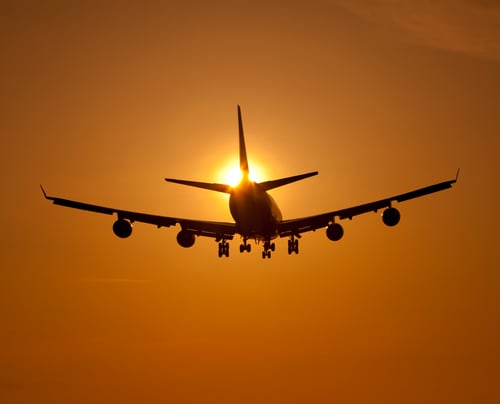 Boeing is bidding goodbye to the world's first "jumbo jet" as the final 747 aircraft was delivered last month to Atlas Air some 50 years aft...
Read More
Topics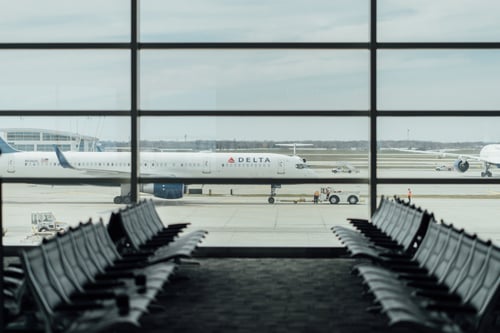 Last summer almost 70 percent of the world's commercial aircraft were parked at some point during the unfurling COVID-19 pandemic, and more ...
Read More
Topics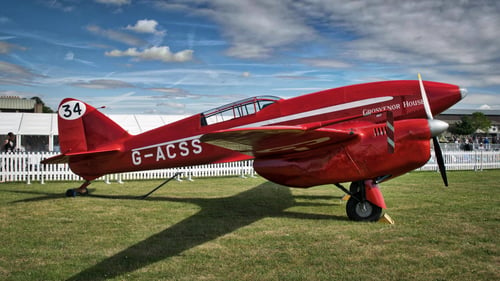 Retired aircraft around the world are avoiding the airplane boneyard after their final flight thanks to outside of the box thinking which ha...
Read More
Topics