Blog
4 min read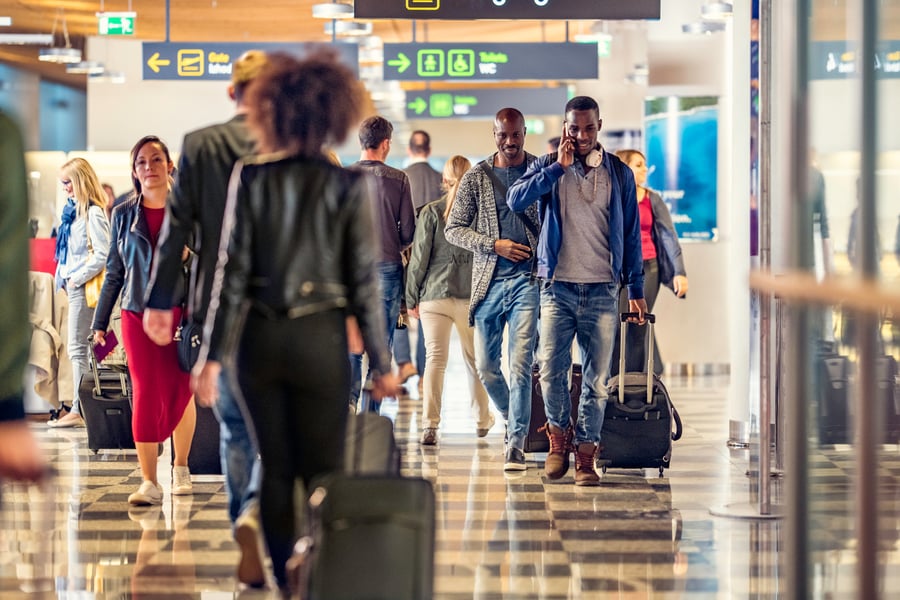 Inflation Can't Ground American Travel Plans as Air Traffic Soars
Persistent inflation is no match for Americans' desire to resume travel as air traffic has soared in 2023 and is now globally at 95.7 percent of pre-COVID levels.
"Heading into the last quarter of the year, the airline industry is nearly fully recovered to 2019 levels of demand," said Willie Walsh, International Air Transport Association (IATA) Director General. "The focus, however, has not been on getting back to a specific number of passengers or flights, but rather on meeting the demand by businesses and individuals for connectivity that was artificially suppressed for more than two years."
Air Traffic Rose 28.4 Percent in August 2023
The IATRA announced in October that total air traffic in August 2023 rose 28.4 percent compared to August 2022.
"Demand for air travel performed well in August. For the year to date, international traffic has increased by 50 percent versus last year and ticket sales data show international bookings strengthening for travel in the last part of the year," said Walsh.
North American carriers had an 18.6 percent traffic rise in August 2023 versus the 2022 period. Capacity increased by 17.5 percent, and load factor improved by 0.8 percentage points to 87.7 percent, which was the highest among the regions for a third consecutive month.
"North American airlines outperformed pre-pandemic levels for the 5th consecutive month, achieving 0.6 percent growth over August 2019," said the IATA Air Passenger Market Analysis. "In the US, both capacity and passenger traffic continued to achieve growth over pre-Covid levels. Available seat kilometers (ASKs) and revenue passenger kilometers (RPKs) climbed 9.6 percent and 11.2 percent year over year, respectively."
American Travel Rises Despite Increased Ticket Prices
Americans continued to fly domestically and internationally despite rising airline ticket prices that are outpacing inflation.
CNBC reported in May 2023 that in the last year, the consumer price index for airline tickets has gone up 25 percent – the largest jump since the Federal Reserve of St. Louis began tracking the index in 1989.
"Regardless of soaring prices, Americans aren't hesitating to break out their credit cards and book a trip. A recent Bank of America Institute survey showed spending at airlines and travel agencies is up a whopping 60 percent year-over-year," reported CNBC. "At the same time, as Americans continue to grapple with 40-year high inflation rates and resource-strapped airlines work to get more planes in the air, traveling on a budget seems to be nearly impossible."
2023 Airline Travel by Americans Predicted by Forbes Survey
The rise in air travel by Americans in 2023 is no surprise for those who followed the Forbes Advisor survey of 1,000 Americans that found 49 percent planned to travel more in 2023 despite inflation.
"Americans were committed to traveling … The appeal to reconnect with loved ones, get a change of scenery, and possibly even use vouchers or credits from trips canceled by the pandemic outweighed any exasperation from high prices or difficult transit experiences," reported Forbes.
Despite the challenges that came with traveling last year, Americans still intend to travel in 2023. A resounding 87 percent of survey respondents expect to travel at least as much as they did in the prior year, with almost half selecting that they expect to travel more.
"This is especially true among younger respondents, with 59 percent of those between the ages of 18 to 26 planning to travel more in 2023. This is impressive considering 45 percent of respondents traveled once or twice in 2022, with 42 percent traveling three or more times in 2022," reported Forbes.
Types of Trips Americans are Taking in 2023
Visiting family and friends leads the type of trips that Americans are taking in 2023, according to the survey:
Visiting family and friends - 51 percent.

Road trip - 42 percent.

Beach vacation - 37 percent.

Celebrating life events (e.g., birthdays, weddings, anniversaries) - 31 percent.

Camping vacation - 24 percent.

Outdoor adventure (e.g., surfing, skiing, mountain climbing) - 24 percent.

Bucket list trip - 23 percent.

Romantic getaway - 23 percent.

Cruise - 21 percent.

Celebrating a holiday - 20 percent.

Resort vacation - 20 percent.

City vacation - 17 percent.

Sports trips - 11 percent.
The Impact of Inflation on American Travel
Forbes reported that to afford all this travel, Americans understand it will cost them.
"According to the survey, 45 percent of respondents are allowing for a higher travel budget in 2023 than they spent in 2022," reported Forbes. "A little more than a quarter of respondents (28 percent) said their budgets would remain about the same this year as last year. Most respondents (49 percent) expect to spend $4,000 or more on travel during the calendar year, with another 28 percent budgeting between $2,000 to $3,999."
The survey said the travel changes Americans will make due to inflation include:
Travel during the off-season - 23 percent.

Change my desired destination - 21 percent.

Stay at a less luxurious accommodation - 19 percent.

Take a road trip rather than fly - 15 percent.

Shorten the duration of my trip - 14 percent.
2024 is Forecast to be a Milestone Year of Air Travel
The latest air travel outlook reveals that 2023 may be a milestone for global passenger traffic with the Airports Council International (ACI) World expecting global passenger traffic to reach 9.4 billion passengers.
ACI World Director General Luis Felipe de Oliveira said: "ACI World projects that global air travel will nearly return to pre-pandemic levels by the end of 2023, with all regions expected to reach this milestone by 2024. While downside risks remain present, we continue to witness the dedicated efforts and commitment of ACI airport members and partners, and we are filled with optimism about the industry's future."
The ACI World's 14th Advisory Bulletin on the impact of COVID-19 on the airport business included:
Global passenger volume in 2023 is expected to reach 8.6 billion passengers, which is 94.2 percent of the 2019 level.



The year 2024 is expected to be a milestone for global passenger traffic recovery as it reaches 9.4 billion passengers, surpassing the year 2019 which welcomed 9.2 billion passengers (102.5 percent of the 2019 level).



The gap between the Business as Usual (BAU) forecast from 2019 and the current recovery projections reveals that the percentage of lost traffic continues to decrease on a quarterly basis, from -23 percent in Q1 2023 to -13 percent in Q4 2024.



The Latin America-Caribbean region is forecasted to be the first region to surpass its 2019 level. In 2023, the region is estimated to reach 707 million passengers or 102.9 percent of the 2019 level.


"Aviation is a key driver of growth, jobs, and prosperity, providing employment, social benefits, and economic development to communities worldwide. This sector remains a steadfast force in global economic recovery, bridging connections among people, cultures, and economies," said Oliveira.
Subscribe to email updates
Recent posts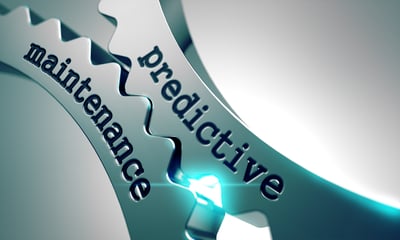 Related Articles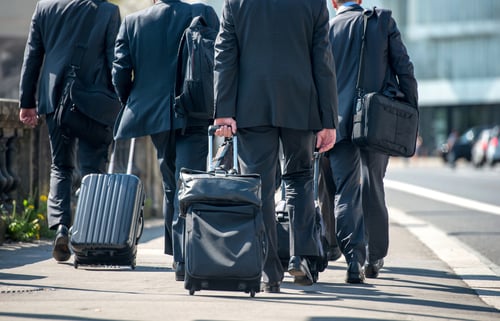 Boeing is forecasting a $3.2 trillion market opportunity for its aviation services with commercial, business, and general aviation services ...
Read More
Topics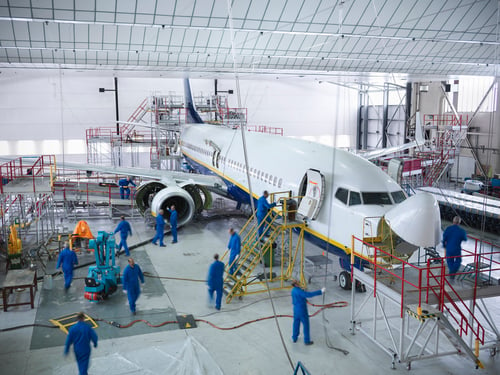 We may have seen history fly off into the sunset as Boeing delivered the final iconic 747 in January, but that does not mean the era of the ...
Read More
Topics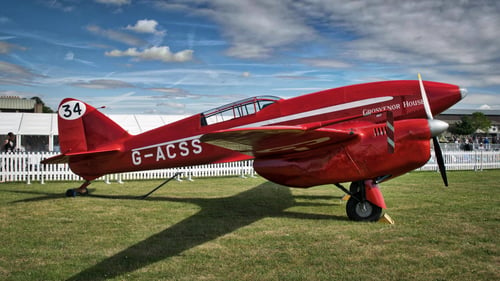 Retired aircraft around the world are avoiding the airplane boneyard after their final flight thanks to outside of the box thinking which ha...
Read More
Topics