Blog
3 min read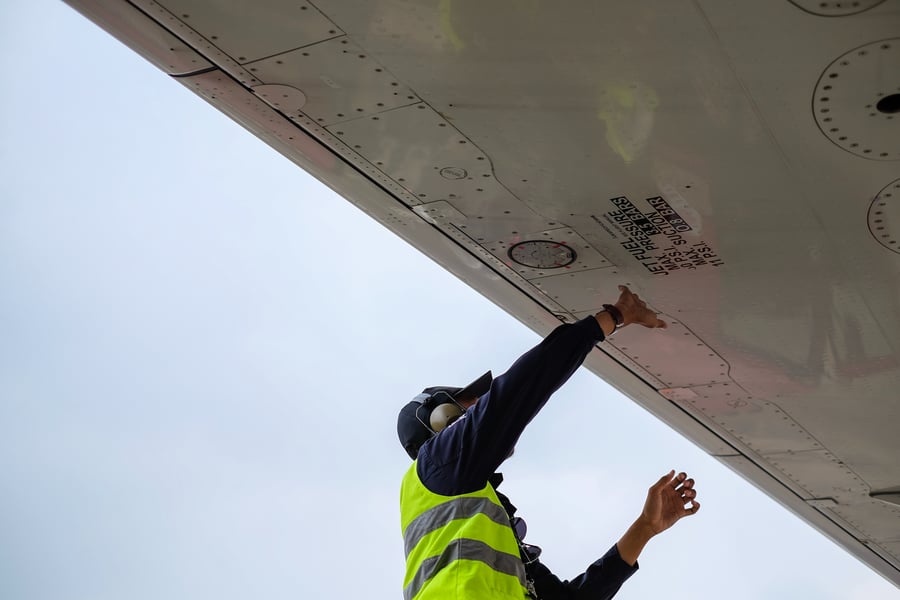 Understanding the MSG-3 Aviation Maintenance Approach
The evolution of aviation maintenance to a top-down approach with programs planned around individual tasks has proven to be cost-effective while keeping America's aircraft flying safely in the skies.
"Commercial aviation maintenance models have changed drastically over the past 20 years," James Elliott wrote in Aviation Today in 2017. "New industry standards, shorter asset lifespans and a new generation of technologically advanced aircraft have constantly kept operators and maintenance providers on their toes."
In the post-World War II boom years of jet aviation, maintenance concepts were built around overhauling components at fixed intervals, if they needed it or not.
"Just 20 years ago, aircraft maintenance was a rigid A, B, C, D-check process based on a batch of maintenance tasks executed at specific times in an aircraft's lifecycle. When an aircraft came in for D check, there could be more than 1,000 maintenance items, meaning a plane could be out of service for six weeks," Elliott wrote. "Fortunately, the industry migrated to a more flexible model, MSG-3 — packaging up individual maintenance items in any way an airline wanted."
Maintenance tasks in the MSG-3 model are performed for safety, operational, or economic reasons.
History and Evolution of MSG-3
MSG-3 can trace its roots back to 1968 when the Air Transport Association (ATA) released the document "Maintenance Evaluation and Program Development" which became known in the industry as MSG-1.
MSG, by the way, stands for "Maintenance Steering Group.
MSG-1 was initially used for developing scheduled maintenance on the Boeing 747.
The document then evolved in the 1970s, incorporating maintenance for aircraft such as the Lockheed L1011 TriStar and the McConnell Douglas DC-10, and the MSG-2 model was published.
The MSG-1/MSG-2 introduced three maintenance philosophies, according to Aviation Pros:
Hard-Time: Scheduled removal of all units of an item before some specified maximum permissible age limit.
On-Condition: Scheduled inspections, tests, or measurements to determine whether an item is in, and will remain in, satisfactory condition until the next scheduled inspection, test, or measurement.
Conditioning Monitoring: Applies to items that have neither Hard-Time or On-Condition maintenance, and simply means that the part is left to expire having been determined its failure is not of critical consequence.
Over time, it became evident that MSG-2, with its bottom-up approach which was labor intensive, had limitations that needed to be addressed.
MSG-3 was first published in 1980 and introduced a top-down approach by focusing on "consequences of failure".
"MSG-3 expected the assessment of functional failures and the assignment of the consequences of those failures into two basic categories, 'SAFETY' and 'ECONOMIC'," says the Skybrary. "Unlike MSG2, MSG3 is a task orientated and this eliminated the confusion associated with the different interpretations of 'Condition Monitoring', 'On-condition' and 'Hard time'. The other fundamental improvement was the recognition of 'damage tolerance rules' and the 'supplemental inspection programs'."
Advantages of MSG-3 Task Oriented Approach
The MSG-3 task oriented approach provides for both preventative maintenance as well as utilizing tasks to expose potential failures.
SOFEMA Aviation Services says the major advantages of MSG-3 include:
Top-down approach enables a step-by-step systematic analysis.
Delivers lower maintenance costs with savings ranging from 15 to 25 percent.
Substantial cost reduction in Hard-Time component removal and replacement.
Fewer maintenance tasks while still managing competencies.
"From a planning perspective, what used to be called "out-of-phase maintenance" in the days of A-B-C-D is now the industry standard. Whole maintenance programs are planned with individual tasks in mind," writes Elliott.
Underlying Principles of MSG-3 Aviation Maintenance
According to Skybrary, the main idea behind the MSG-3 concept is to recognize the inherent reliability of aircraft systems and components, avoid unnecessary maintenance tasks and achieve increased efficiency.
The underlying principles are:
Maintenance is only effective if task applicable
No improvement in reliability by excessive maintenance
Needless tasks can also introduce human error
Few complex items exhibit wear out
Monitoring generally more effective than Hard-Time overhaul - Condition-Based maintenance (sometimes known as CBM)
Reliability only improved by modification
Maintenance may not be needed if failure cheaper
FAA Maintenance Review Board Report (MRBR)
MSG-3 is used to develop initial maintenance requirements for commercial fixed wing aircraft and rotorcraft which are then published as a Maintenance Review Board Report (MRBR).
The MRBR is an approved set of aircraft initial maintenance requirements as prescribed in Appendix H to para. 25.1529 of 14 CFR part 25.
"The basic goal of MSG-3 is to identify maintenance tasks which are both effective and efficient in enabling a new aircraft to be designed and operated in a manner which achieves a satisfactory level of safety and reliability throughout its life," says Skybrary.
MSG-3 process is applied to following four sections:
Systems and Powerplant (including components and APUs)
Aircraft Structures
Zonal Inspections
Lightning/High Intensity Radio Frequency (L/HIRF)
Aviation Pros concludes: "The process is cost effective and also produces higher safety standards. One may speculate and state that this is the intelligent approach to maintenance in terms of selecting specific maintenance tasks that are both applicable and effective."
Contact Source One Spares today for just-in-time delivery of refurbished flight control, landing gear, nacelle, actuation, and other rotable airframe components to commercial aircraft.
Subscribe to email updates
Recent posts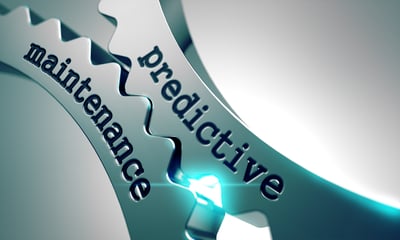 Related Articles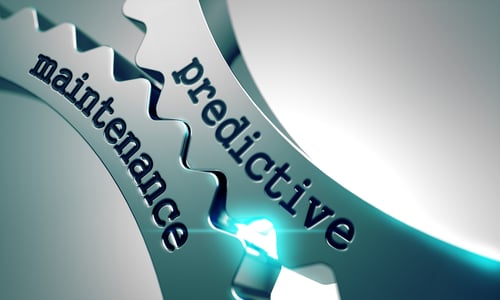 Predictive maintenance in aviation uses data to predict when maintenance is needed. This helps airlines plan maintenance and improve the eff...
Read More
Topics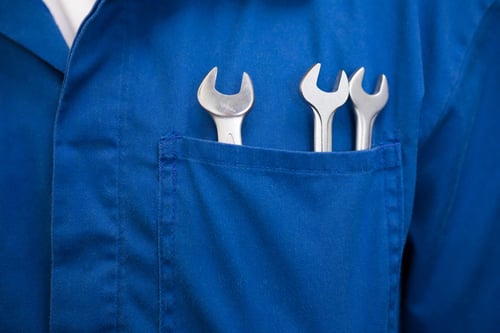 The commercial aviation mechanic pipeline is facing a shortage of some 12,000 mechanics in the next 20 years according to a new report from ...
Read More
Topics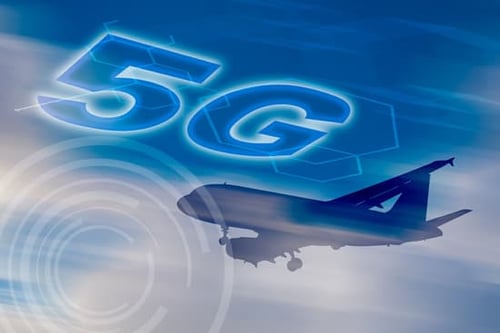 The long-anticipated deadline for airlines to retrofit equipment to work with newer 5G wireless signals quietly passed on July 1 with very l...
Read More
Topics