Blog
4 min read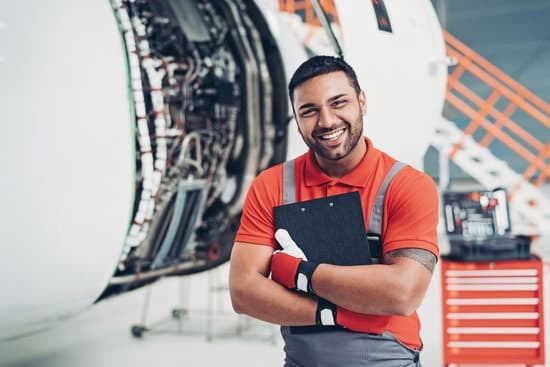 Aviation MRO Best Practices
Aviation maintenance, repair, and overhaul (MRO) play an essential role in keeping aircraft safe, reliable, and efficient.
Regular maintenance and repair of an aircraft ensure that it is in good condition, meets safety standards, and can operate as intended.
An industry report released last month says that the aircraft MRO market is rapidly growing and expected to surpass $1189.96 billion by 2028 with an annual growth rate of nearly 5 percent.
"As the air travel industry continues to recover from the recent pandemic, airlines are likely to invest in maintaining and repairing their narrow-body fleets to ensure they remain safe and reliable. Additionally, the increasing use of technology in aircraft maintenance and repair is expected to drive growth in the MRO market for narrow-body aircraft," says the report.
North America, according to the report, witnessed a surge in aviation MRO demand recently because of several factors including:
Increasing age of the aircraft fleet

Rising air traffic

Stringent regulatory requirements
North America has a robust ecosystem of MRO providers, including small-scale enterprises and large players, that offer a wide range of services from line maintenance to heavy maintenance checks.
The Critical Role of Aviation MRO
"Aircraft maintenance is a major challenge for airlines because its failure may cause irreversible harm or even result in deaths," says the technical paper "Strategic Direction for Aviation Maintenance, Repair, and Overhaul Hub After Crisis Recovery". "Aircraft maintenance tasks are important for ensuring the continuing airworthiness of aircraft and the functionality of aircraft parts."
Aviation MRO is critical to the industry for several reasons, including:
Ensures Compliance with Regulations: Aviation MRO is responsible for ensuring that aircraft comply with safety regulations set by aviation authorities such as the Federal Aviation Administration (FAA) and International Civil Aviation Organization (ICAO). These regulations dictate the safety requirements and maintenance schedules that aircraft must follow to ensure they are safe for flight.



Identifies and Prevents Potential Problems: MRO technicians perform regular inspections and checks to identify potential issues with the aircraft's systems and components. They use advanced diagnostic tools and techniques to detect issues early and fix them before they become major problems that could compromise safety.

Repairs and Replaces Faulty Components: When an issue is identified during maintenance or inspection, MRO technicians repair or replace the faulty component to ensure that the aircraft is safe to operate. This includes replacing worn-out parts, fixing damaged components, and upgrading systems to meet the latest safety standards.

Ensures Proper Maintenance Procedures: Aviation MRO ensures that aircraft are maintained according to manufacturer guidelines and industry best practices. This ensures that maintenance procedures are consistent, thorough, and effective in maintaining the aircraft's safety and reliability.

Provides Records for Audits: MRO technicians maintain accurate records of all maintenance and repair work performed on the aircraft. This information is used during audits to demonstrate that the aircraft is safe to fly and has been maintained according to regulations.
Best Practices for Aviation MRO to Keep Aircraft Safely in the Air
By performing regular maintenance and repair work, identifying, and preventing potential problems, and adhering to regulations and standards, aviation MRO helps to keep passengers, crew, and aircraft safe.
Some of the best practices for aviation MRO include:
Compliance with Regulations: MROs must comply with regulations set by aviation authorities such as the Federal Aviation Administration (FAA) and International Civil Aviation Organization (ICAO). This includes adhering to strict safety guidelines, maintenance schedules, and record-keeping requirements.

Documentation: MRO providers must maintain accurate and complete documentation of all maintenance and repair activities, including all inspections, maintenance procedures, and parts replacements.

Skilled Workforce: MROs should have a highly skilled workforce that is trained in the latest maintenance techniques and procedures. All maintenance technicians and engineers should receive regular training to stay current with new technologies and updates. It is essential to have a comprehensive training program that includes both theoretical and practical training.

Equipment and Tools: MRO providers must ensure that their technicians have access to the proper tools and equipment required to perform maintenance and repair activities. This includes everything from simple hand tools to specialized diagnostic equipment and heavy machinery. To ensure that the equipment and tools are up to the required standards, MRO providers must:
o Regularly inspect and maintain equipment and tools to ensure they are in good working condition.
o Provide adequate storage, transportation, and handling of equipment and tools to prevent damage or loss.
o Keep an inventory of equipment and tools to ensure that they are available when needed.
o Ensure that technicians are trained in the proper use of equipment and tools.
o Follow safety guidelines and regulations when using equipment and tools.
Quality Control: MROs should have a robust quality control system to ensure that all work is completed to a high standard. This includes inspections, audits, and testing to ensure that all maintenance work is completed correctly and to specifications.

Safety Management System (SMS): Implementing a robust SMS that includes hazard identification, risk assessment, and risk management is essential to ensure the safety of the aircraft, crew, and passengers.

Efficient Inventory Management: MROs should manage inventory efficiently to ensure that the right parts and materials are available when needed. This can include implementing inventory management systems, tracking inventory levels, and optimizing procurement processes.

Effective Communication: Communication is crucial for aviation MROs. Technicians should be able to communicate effectively with each other, with customers, and with other stakeholders in the aviation industry.

Continuous Improvement: MROs should continuously look for ways to improve their processes and procedures. This can include analyzing data to identify areas for improvement, implementing new technologies, and soliciting feedback from customers.

Customer Satisfaction: MRO providers must focus on customer satisfaction by delivering services that meet or exceed the customer's expectations. Customer satisfaction is important because it affects the reputation and profitability of the MRO provider. To achieve customer satisfaction, MRO providers must:
o Communicate effectively with customers and keep them informed of progress throughout the maintenance and repair process.
o Provide accurate and transparent cost estimates and billing.
o Deliver high-quality services that meet or exceed regulatory requirements and industry standards.
o Respond promptly and professionally to customer concerns or complaints.
o Build and maintain strong relationships with customers by demonstrating professionalism, reliability, and trustworthiness.
Contact Source One Spares today for the airframe and engine components that will keep your aircraft flying safely.
Subscribe to email updates
Recent posts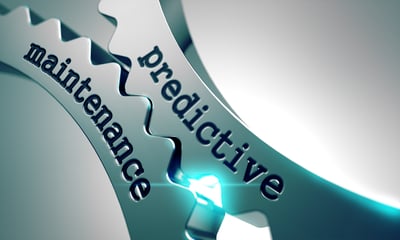 Related Articles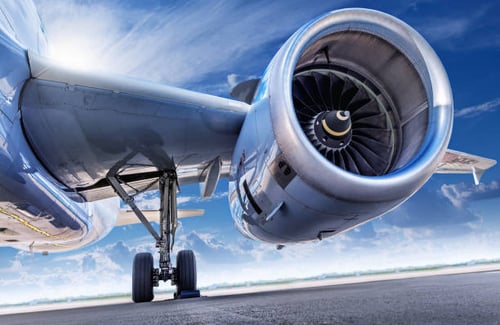 The aircraft engine MRO market, which was grounded in the early days of the pandemic, continues to recover with a report released in October...
Read More
Topics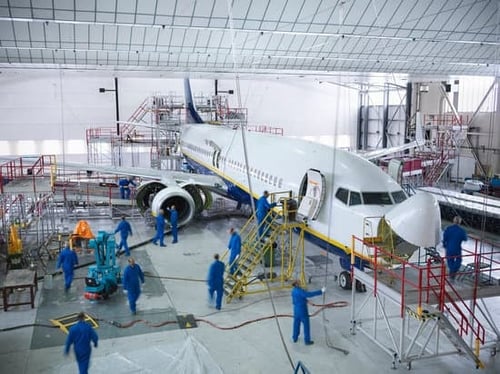 Air travel soared past pre-pandemic levels over Memorial Day Weekend but "very frustrating" supply chain woes this summer could lead to indu...
Read More
Topics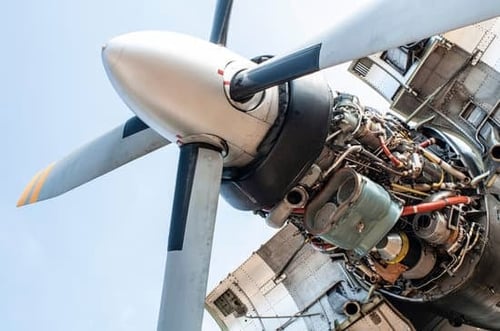 Maintenance, repair, and overhaul (MRO) is the backbone of the aviation industry, ensuring the safety, efficiency, and reliability of aircra...
Read More
Topics