Blog
4 min read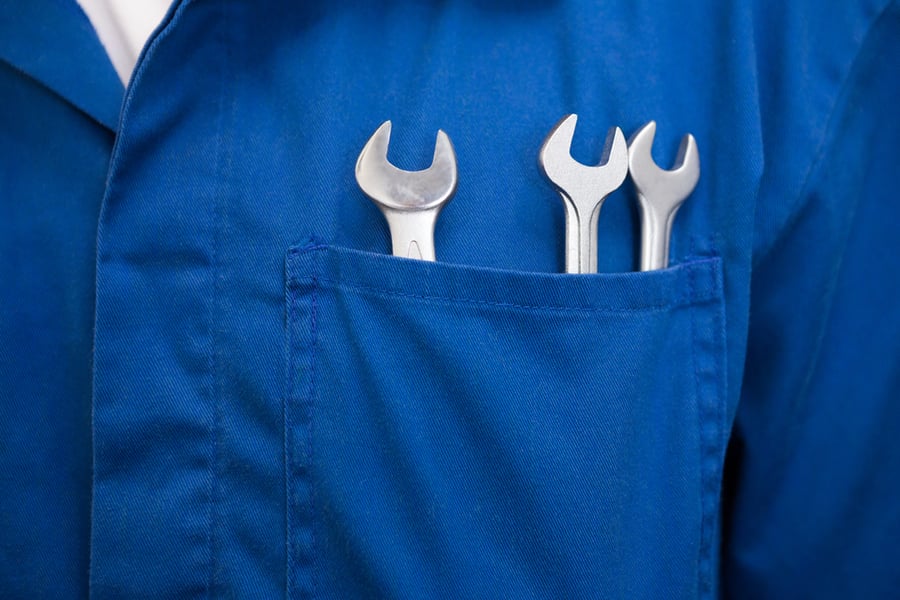 Commercial Aviation Mechanic Pipeline: Project 12,000 Mechanics Shortfall by 2041
The commercial aviation mechanic pipeline is facing a shortage of some 12,000 mechanics in the next 20 years according to a new report from the Aviation Technology Education Council (ATEC) report.
"Strong momentum at the front of the mechanic pipeline in 2019 was slowed by the historic industry downturn, but the long-term need for more skilled technicians has not changed," the report said. "This increases the urgency to the already-established priority of ensuring the pipeline is leveraging all available resources, including capacity in aviation maintenance technician schools."
Commercial air transport passenger traffic is on track to recover by 2023-23, according to ATEC, with the U.S. market already approaching 2019s capacity figures. Despite the short-term decline in maintenance demand triggered by reduced flying and related employment reductions, long-term forecasts continue to project a shortage in qualified mechanics.
"The entire commercial aviation industry was brought to its knees in 2020, and the mechanic pipeline was no different," said Crystal Maguire, ATEC Executive Director. "Despite the decline in newly certificated mechanics, the uptick in enrollments and the expanding diversity of new graduates are not only encouraging signs, but clues to how we can help bridge the gap between the number of mechanics we will have and are projected to need in two decades."
Report Shows Consequences of COVID-19 Pandemic
The "2021 Pipeline Report & Aviation Maintenance School Directory" was the first released by ATEC since the onset of the COVID-19 pandemic with the last report issued in April 2020.
"Since then, the aviation industry has been hit with the most significant decline in terms of both depth and duration in the history of commercial air transport," said the report authors. "With a struggling airline industry as a backdrop, this year's report takes a close look at the implications of airline capacity cuts on maintenance demand and pandemic-induced reductions in student enrollment and maintenance certification, and how those factors might affect the future mechanic pipeline."
The annual compilation features information about Federal Aviation Administration (FAA) airframe and powerplant (A&P) mechanic certificate holders, the aviation maintenance technician schools (AMTS or "A&P schools") that prepare most of those individuals for careers in aviation maintenance, and the companies that employ maintenance professionals.
The report's author, ATEC, is a partnership of aviation maintenance training schools and employers. The council is dedicated to promoting and supporting technician education through its communications, advocacy programs, and networking events.
Key Conclusions from 2021 Mechanics Pipeline Report
The key conclusions drawn from the "2021 Pipeline Report & Aviation Maintenance School Directory" include:
In 2020, the FAA issued 30 percent fewer new mechanic certificates than it did the previous year—a devastating drop given the workforce development strides made in 2019 when more individuals achieved FAA mechanic certification than in any of the previous 17 years. While many—including the authors of this report—will treat the 2020 certification numbers as an anomaly, the long-term effect of the pandemic on the mechanic pipeline is yet to be seen.
While AMTS saw a 28 percent decline in the number of students that successfully obtained a mechanic certificate last year, overall enrollments increased by 5 percent, a welcome statistic but well short of the aggressive enrollment projections made in 2019.
Despite the short-term decline in maintenance demand and related employment, long-term forecasts continue to project a shortage in qualified mechanics. Even assuming pre-pandemic certification rates return, the mechanic population is expected to increase 13 percent over the next 20 years, but ultimately fall 12,000 mechanics short of meeting commercial aviation needs in 2041.
Repair stations (employing 34 percent of new mechanics) and regional airlines (17 percent) continue to hire the most A&Ps. While repair stations will only become more important in the aviation ecosystem, regional airlines—which have historically been one of the largest employers of new mechanics—face some uncertainty coming out of the pandemic as air service route networks are slowly rebuilt.
An increased focus on diversity and inclusion could be making an impact on industry representation. AMTS reported 11 percent of A&P graduates were female (compared to 2.57 percent representation in the broader mechanic population), and 40 percent of graduates represent a racial or ethnic minority.
Changing Aviation Industry Backdrop
The dramatic decline in air travel during the pandemic set off a chain of events: less demand resulted in fewer aircraft flying, and those still in service were operating less which translated into a reduction in aircraft maintenance and demand for maintenance technicians.
The report says:
Near-term passenger demand softness is expected to ease over the next 2 to 3 years with global airline revenue passenger kilometers (PRKs) returning to 2019 levels in 2023-24.
The recovery will be uneven with large domestic markets leading the way, and international long-haul traffic taking the longest.
"Although there is high confidence in a near-term, across-the-board recovery, the 2025 commercial industry will look different from the one that thrived heading into the pandemic," said the report.
Challenges faced in the U.S. include:
Regional operators, one of the biggest employers of newly certified technicians, could struggle to regain their 2019 sizes.
Accelerated retirement of smaller regional jets also poses a problem.
Business aviation environment is more upbeat than commercial aviation.
Current and Project Aviation Mechanic Workforce
The FAA airmen database includes 306,301 certified mechanics, a 1.6 percent increase over the previous year's population.
Female mechanics make up just 2.57 percent of the population, a figure that has increased very little from 2.17 percent a decade ago.
The aviation mechanic population continues to skew older with the average FAA mechanic age now 53, some 11 years older than the average U.S. worker age. In fact, 36 percent of all aviation mechanics are 60 and older.
There is hope that "certification numbers could potentially balloon in 2021 if individuals that planned to obtain certification in 2020 only delayed testing instead of choosing a different career path," said the report. "On the other hand, 40 percent of AMTS said they expect graduate numbers to decline in 2021 because of COVID-19, so whether the certification rates bounce back this year is yet to be seen."
Of the new aviation mechanics, 65 percent obtained certification by completing an AMTS program while 23 percent were based on civilian experience and 12 percent on military experience.
Contact Source One Spares today for "just-in-time" refurbished actuation, airframe, avionics, engine, interior, landing gear, nacelle, and safety components to commercial aircraft operators around the world.
Subscribe to email updates
Recent posts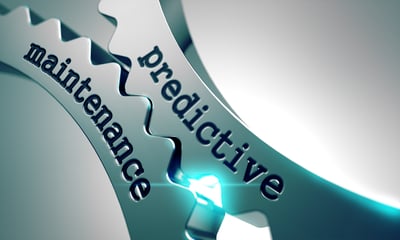 Related Articles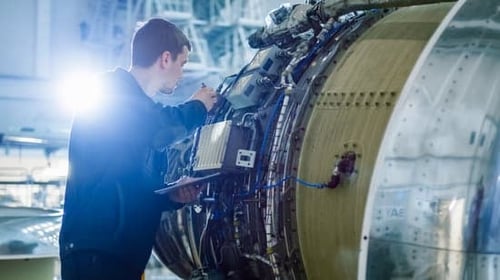 Hotshot pilots might get the most attention in the aviation world, but there exists a group of skilled professionals, known as A&P mechanics...
Read More
Topics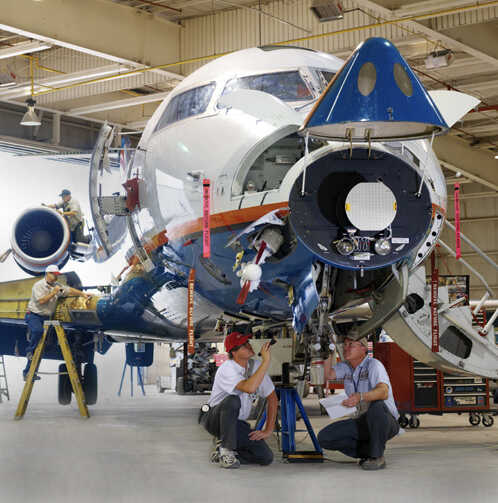 There is a dire need for aviation mechanics and the situation could only worsen with Boeing projecting that the global commercial aviation i...
Read More
Topics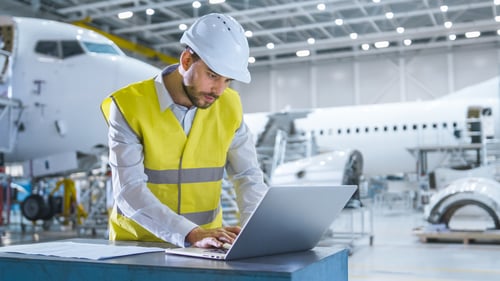 When it comes to key players in the aviation industry the big names that come to mind typically include aircraft manufacturers such as Airbu...
Read More
Topics