Blog
3 min read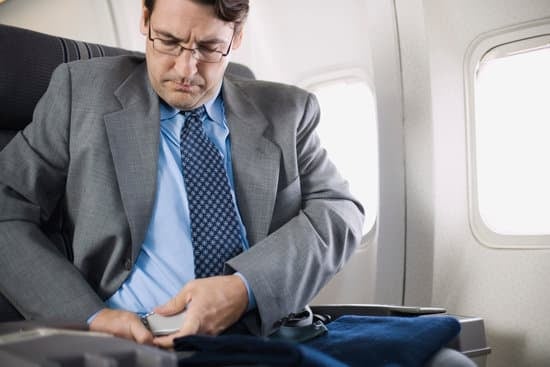 Fasten Your Seatbelts! MRO Supply Chain Woes May Only Get Worse
Aviation headlines since the pandemic began have been dominated by unruly travelers and plummeting passenger demand, but behind the scenes, the industry's maintenance, repair and overall (MRO) supply chain woes are equally alarming.
"Aviation leaders are in the midst of a perfect storm, a convergence of trends conspiring against the MRO sector that are making it increasingly difficult to maintain and repair aircraft across the entire aviation industry—and hitting GA [general aviation] particularly hard," wrote Michael Wildes in FLYING magazine in January 2022. "And some believe that the storm may get even more severe before it subsides."
Ryan Waguespack, senior vice president of the National Air Transportation Association (NATA), agreed with Wildes' assessment.
"The supply chain is something that is really going to get a lot worse. I don't see it getting any better," he told FLYING.
MRO Supply Chain Cracking Under the Bullwhip Effect
The MRO supply chain has been under the pressure of a bullwhip effect since the onset of the pandemic in March 2020.
According to TechTarget, a bullwhip effect is a "supply chain phenomenon describing how small fluctuations in demand at the retail level can cause progressively larger fluctuations in demand at the wholesale, distributor, manufacturer, and raw materials supplier levels … The bullwhip effect often occurs when retailers become highly reactive to demand, and in turn, amplify expectations around it, which causes a domino effect along the supply chain."
Waguespack told FLYING that he felt like the following MRO problems were not going away any time soon:
Initial scattering of the MRO workforce resulting from both the early and second-order effects of the pandemic
Surge in demand for airplanes as individuals purchased their own equipment, which also drove the retrofit market
Direct supply chain shortages responding to macro forces around the globe.
These effects are being felt across a wide swath of the MRO landscape, according to Waguespack, including:
Avionics providers
Equipment owners
Maintenance workforce
MRO facilities
Operators
Pilots
Trade organizations
Issues Challenging the MRO Supply Chain
The MRO supply chain already was facing a set of hurdles prior to the pandemic including recovering oil prices, rising costs, and a tightening labor market.
The pandemic put enormous pressure on the MRO supply chain, especially in availability of semiconductor chips.
"It seems we went right from the toilet paper shortage in our everyday lives to the chip issue affecting LRUs [line-replaceable units]," Melissa Raddatz of Flying Colours told the National Business Aviation Association Insider.
In a December "AEA Amplified" podcast, Gogo Business Aviation president Sergio Aguirre provided listeners with a litany of MRO supply chain woes including the worldwide semiconductor chip shortage.
Issues challenging the MRO supply chain, according to Aguirre, include:
COVID-19 pandemic outbreaks that affected the supply chain workforce
Effects of the Suez Canal obstruction in 2021 that shut down one of the world's busiest trade routes for nearly a week
Extreme weather in Texas in 2021, especially the Dallas area, that put many electronics factories that supply the aviation industry behind schedule
Increase in personal flying as people, who could afford to avoid airlines, purchased their own aircraft during the pandemic
Longer lead times on inventory as companies move away from just-in-time inventory management
OEMs with low inventory levels to start the pandemic
Rising freight costs increasing the percentage of good shipped by air freight
Shortage of truck dockers and dock workers needed to offshore and transport the backlog of goods arriving at ports
MRO Backlogs: Lack of Materials and Personnel
Aviation maintenance, repair and overhaul operations face a backlog of both materials and personnel.
Everything from spark plugs to tires are in demand and when parts are available, shops may be too overworked to execute the work in a timely fashion.
"It used to take a couple of days to a week to get a battery checked," Peter Stodolski, assistant maintenance director for a flight operation in the Northeast told the NBAA. "That's increased to a couple of weeks because there's just five or six people working as hard as they can in a shop that used to have 10 [employees]."
Adding to the supply chain pressures are a rise in pre-purchase inspections with the General Aviation Manufacturers Association (GAMA) reporting that turboprop deliveries skyrocketed 40.6 percent in the first nine months of 2021 and jet deliveries were up a healthy 15.9 percent over the same span.
FLYING says that "given that new owners normally complete a pre-purchase or pre-buy inspection in the process of purchasing an aircraft—usually done through an MRO provider—it's unclear how shops of all sizes would be able to meet the demand."
Parts to keep aircraft flying safely are in demand and often backlogged.
"It's common things like spark plugs, grease, and oil," George Baker Aviation owner Curtis Boulware told FLYING with some lead times six to eight weeks.
Two months sounds like a long time, but Waguespack told FLYING that some owners and operators are finding parts that are not available for three full months.
"We've heard lately that tires will become a problem in the months ahead," Ian Young, chief of maintenance on a large-cabin intercontinental business jet for Executive Jet Management told NBAA. "One of our local suppliers suggested we might want to buy some tires in advance…. It's kind of hard to go anywhere without tires."
Contact Source One Spares today for help in finding airframe and engine components that are fully traceable and tagged by leading repair facilities in the MRO industry.
Subscribe to email updates
Recent posts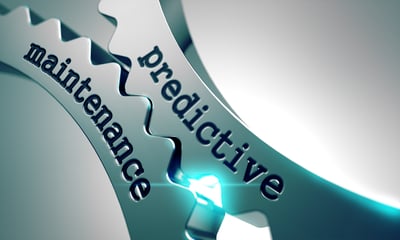 Related Articles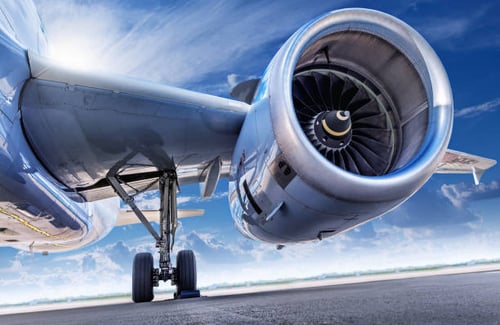 The aircraft engine MRO market, which was grounded in the early days of the pandemic, continues to recover with a report released in October...
Read More
Topics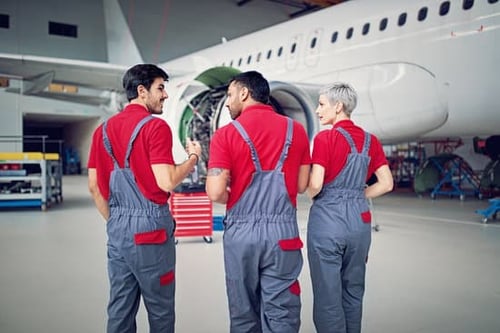 The aviation MRO industry is bouncing back from a nosedive induced by the COVID-19 pandemic, but there are many challenges ahead on the flig...
Read More
Topics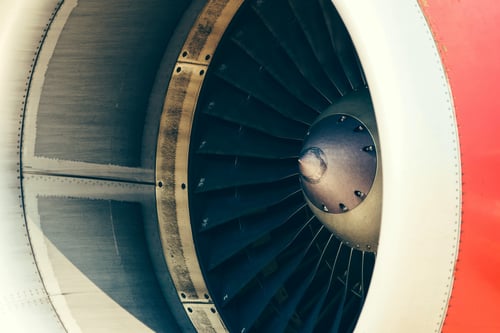 The COVID-19 pandemic was not kind to all sectors of aviation travel, but with vaccines rolling out around the world the industry is bouncin...
Read More
Topics