Blog
3 min read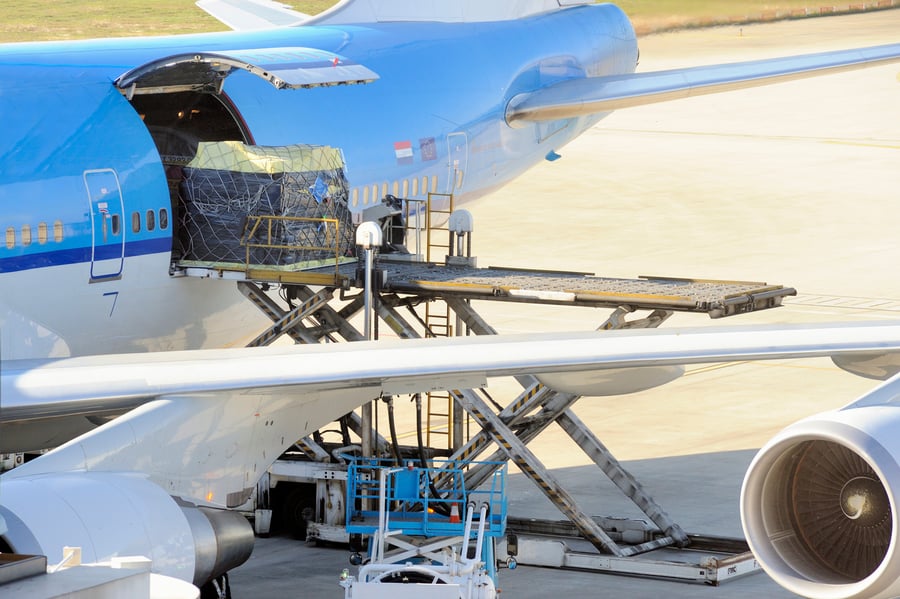 Global Cargo Conversion Boom Will Continue to Soar Through 2022 and Beyond
The global cargo conversion boom that took off during the early stages of the COVID-19 pandemic is likely to continue through 2022 and beyond.
Passenger-to-freighter conversion demand remains strong, allowing some older aircraft in today's fleet to log more miles before retirement.
The movement to outfit more aircraft to haul cargo is also helping alleviate supply chain woes that are creating shipping lane bottlenecks on seas and in ports around the world.
"Conversion houses are busier than ever — reconfiguring passenger planes for main-deck cargo operations. Demand is high because of strong global economic growth, the slow recovery of passenger airlines from the COVID pandemic, widespread ocean freight congestion and delays, and the boom in e-commerce," reported American Shipper.
Most Popular Cargo Retrofit Candidate: Boeing 737-800
"The number of aircraft reconfigured for main-deck cargo storage is estimated to exceed 180 by 2025, a 150 percent increase compared to the average annual production of 70 units last decade, according to a recent analysis by AeroDynamic Advisory. Thirty years ago, the conversion rate was about 50 aircraft per year," reports American Shipper.
Narrowbody fleet cargo retrofits are expected to top 110 units this year — more than double the annual pre-pandemic output, according to American Shipper.
Conversions for the Boeing 737-800, the most popular cargo candidate in the standard segment, is slated to top 80 units in 2022, a two-thirds jump in the existing fleet size of 112, according to Fortune Aviation Services.
Just last week, ASL Aviation Holdings said it placed an order with Boeing to convert up to 20 used 737-800 passenger aircraft to carry freight, doubling down on fleet modernization strategy to support the growth of customers such as Amazon, FedEx and DHL.
Cargo Conversion Boom: Aviation Week Graphic
Aviation Week published an infographic in February that shows that the global cargo conversion boom is not likely to be grounded anytime soon.
Among the passenger-to-freighter (PTF) numbers in North America and around the world, highlighted by Aviation Week:
PTF conversion startup Mammoth Freighters is partnering with GDC Technics on two Boeing 777 conversion programs. The launch customer will be Cargojet Airways.
VT San Antonio Aerospace has started performing Airbus A321P2F conversions in partnership with Elbe Flugzeugwerke GmbH (EFW). SmartLynx will operate the first PTF in the summer of 2022.
HAECO Americas will start providing heavy maintenance and structural modifications for 321 Precision Conversons' Airbus 321 PTF from its Florida facility.
Aeronautical Engineers Inc. (AEI) will deliver 40 Boeing 737-800SF conversions in 2022 and another 55 in 2023. The company has gained FAA ETOPS 180 approval and Transport Canada Civil Aviation STC approval for conversions.
Ohio-based Air Transport Services Group has contracted with Boeing for the PTF conversion of four 767-300s. Work is expected to commence late summer 2022.
Pemco Conversions is seeking European Union Aviation Safety Agency (EASA) and Civil Aviation Administration of China certification for its Boeing 737-700 FlexCombi PTF conversion program. The Florida-based company is also developing a 737-700F full-freighter conversion program.
KF Aerospace will host two new Boeing conversion lines for 737-800BCF starting in 2023.
Coopesa in Costa Rica is supplying Boeing with two new 737-800BCF conversion lines this year.
EFW will perform A320 and A321 PTF conversions in Germany over the next two years for Qantas, BBAM Limited Partnership, and Air Transport Services Group.
Israel Aerospace Industries (IAI) and Italian MRO Atitech are teaming up for a PTF conversion site for Boeing 737-700 and 737-800 aircraft in Naples.
Taby Air Maintenance launched a Saab 2000 PTF conversion for Jetstream Aviation Capital in January. EASA and FAA approval for the conversion is expected this spring.
IAI and Etihad Engineering have plans to establish a PTF conversion site for Boeing 777-300ER aircraft in Abu Dhabi.
IAI will convert 30 Airbus A330-300s from passenger to freighter setups during 2025-2028 for aircraft leasing company Avolon.
Guangzhou Aircraft Maintenance Engineering Co. Ltd. Opened a Phase III hangar to provide space for PTF conversions with aims to add two new conversion lines for 767-300BCF this year.
IAI is establishing a PTF conversion site in Seoul with South Korean MRO Sharp Technics. The partnership will convert Boeing 777-ERSF aircraft.
Some Expect Air Cargo Conversion Wave to Crest by 2026
Of course, what goes up, must come down and the AeroDynamic Advisory study expects the air cargo conversion wave to crest by 2026.
Mike Stengel, senior associate at AeroDynamic Advisory asks: "how long can this boom in conversions last? While the shortage of belly cargo capacity, strong feedstock availability, accelerating e-commerce demand, and retail supply chain shifts have all created tailwinds for air cargo demand, not all these conditions will remain constant."
Stengel's firm expects the following:
Passenger aircraft returning to service will provide additional air cargo capacity.
Passenger fleet recovery will strengthen asset values of aircraft, thinning out cargo conversion candidates.
Supply chain woes on the seas will eventually be worked out, returning to a more normal flow of goods by sea vs. air.
"For these reasons, while our firm projects a healthy uptick in conversion volumes through 2025, we believe there will eventually have to be a reckoning and volumes will soften in the second half of the decade. For conversion and equipment suppliers, the silver lining is that even after this softening, we expect that conversions will still be at historic levels," concludes Stengel.
Subscribe to email updates
Recent posts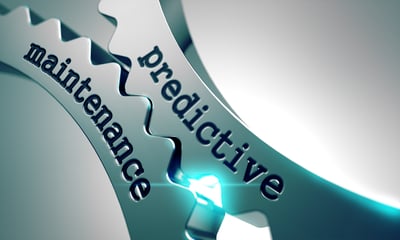 Related Articles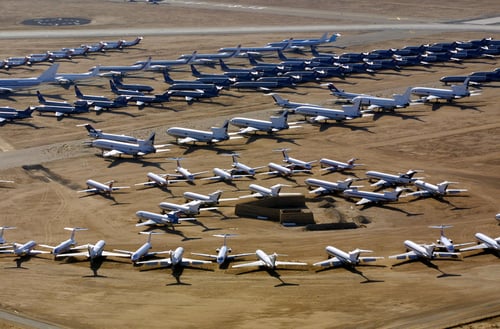 Some of the world's most unique airports, located in remote desert locations, are off limits to the public as they are the "airplane boneyar...
Read More
Topics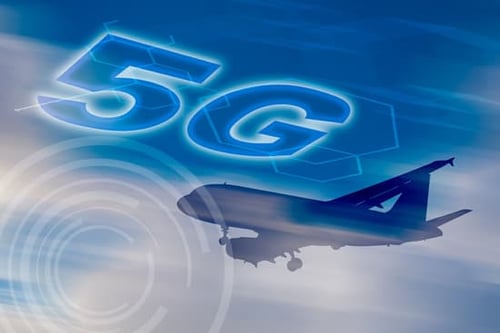 The long-anticipated deadline for airlines to retrofit equipment to work with newer 5G wireless signals quietly passed on July 1 with very l...
Read More
Topics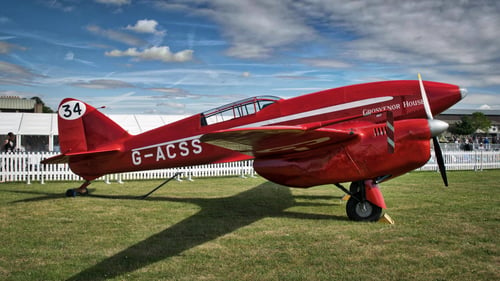 Retired aircraft around the world are avoiding the airplane boneyard after their final flight thanks to outside of the box thinking which ha...
Read More
Topics