Blog
3 min read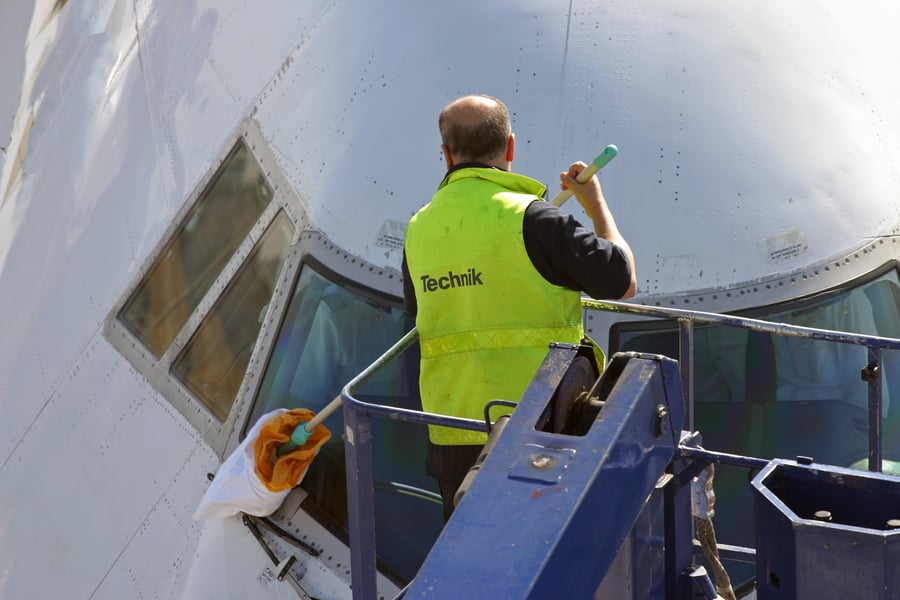 Aviation MRO: The Sustainability Imperative
Sustainability initiatives in the aviation maintenance, repair, and overhaul (MRO) market is a trend to watch in 2022 as the sector soars back to pre-COVID spending levels.
"Unless there is a dramatic return of COVID-19 worldwide, we are optimistic for the recovery of all MRO sectors to 2019 levels in the near future," said aviation industry source Oliver Wyman in its "MRO Survey 2022: The Quest for Stability."
Oliver Wyman's current forecast has MRO spending approaching $80 billion in 2022, close to matching 2019 (pre-pandemic) levels by 2023.
"But in aggregate for 2020-2030, we anticipate the total MRO market will be $160 billion (13 percent) smaller than the pre-COVID-19 forecast," said Oliver Wyman.
Trend to Watch: Sustainability Planning
Aviation Week's MRO Editor EMEA, James Pozzi, in his "MRO Trends to Look For in 2022" said that "sustainability planning will become more prominent as MRO providers formulate long-term strategies aimed at increasing efficiency and reducing waste."
Respondents in the Oliver Wyman MRO survey listed labor/material cost management as second among disruptors, up from the fifth spot in the survey back in 2017.
"MROs over the next few years will be looking for any operational efficiency gains they can make to offset increased material and labor costs," said Oliver Wyman.
Containing Costs: Focusing on Operational Efficiency
Like all industries, the rising inflation – at a 40-year high across the globe – is on the mind of the MRO sector with respondents in the Oliver Wyman survey expecting significant inflation over the next two years:
60 percent anticipate materials costs will increase by more than 5 percent


59 percent of North American MRO respondents expect labor costs to increase more than 5 percent
To contain costs, Oliver Wyman says that MRO operators will:
80 percent plan to continue focusing on operational efficiency measures and renegotiating supplier agreements


65 to 70 percent said that the use of greentime engines and alternative parts/repairs will be important cost levers
"Increased use of Used Serviceable Materials (USM) to manage costs did not materialize as expected in 2021; the market effectively "seized up" due to uncertainties around fleet needs and less need for materials overall. But two-thirds of respondents believe a substantial increase in USM is coming over the next 1-3 years," said the Oliver Wyman survey.
90 Percent Surveyed Say Sustainability is an MRO Priority
The Oliver Wyman survey found that 90 percent of respondents said that sustainability is an MRO-related priority.
"More than three-quarters expect sustainability to become an area of high focus within the next few years and report that their companies have put in place sustainability targets," said the Oliver Wyman report.
Companies reporting sustainability plans, with targets, according to the Oliver Wyman 2022 MRO Survey:
Operators: 88 percent


OEMs: 81 percent


MROs: 68 percent
"Although the industry appears enthusiastic, most levers to improve sustainability are still in the early stages of development," said the Oliver Wyman report. "The most widely used is recycling, with nearly half of respondents indicating they are recycling now. About a third are measuring GHG emissions or taking steps to reduce direct resource input needs."
Future areas of sustainability focus for MRO could include:
Renewable energy and co-generation for facilities


Electrification of vehicles


Better waste disposal processes
"A majority expect sustainability to become a required cost of doing business rather than a pricing differentiator, but sustainability may play another key role: Several executives noted in interviews that sustainability and climate risk have become important to talent recruitment and retention efforts," concluded the Oliver Wyman report.
Latest Eco-Friendly MRO Products and Initiatives
Aviation Week reports that there are several eco-friendly MRO products and initiative across the globe, including:
Green Maintenance (Boeing and Swiss International Air Lines): Boeing and Swiss International Air Lines have signed agreements for maintenance optimization for the carrier's Boeing 777 fleet.


Optimization Reduces Environmental Impact (Boeing): Boeing is researching and implementing more environmentally responsible alternatives to critical chemicals, such as fire-retardant chemicals used in the passenger cabin.


ISO 9001 and ISO 14001 (Magnetic MRO): Magnetic MRO's aircraft maintenance, painting, and end-of-life asset management and tear downs are covered by these certifications.


Improvement for the Climate (Clean Sky Work Package All Electric Aircraft): ATR announced during the United Nations Climate Change Conference that it will work toward a 1.5 percent average annual fuel-efficiency improvement, carbon neutral growth and a 50 percent reduction in carbon dioxide by 2050 from 2015 baselines. ATR is also working to manage and control waste on sites, reduce the consumption of natural resources and fossil fuels, manage chemical products and limit ground, air, and water pollution.


VOC Free Compounds (Cleano): This Cleano volatile-organic-compound (OC) and chemical-free concentrated cleaner has been granted Boeing certification for military specification and civilian applications.


Green Wet and Dry Washes (Whitmore): This water-based wet and dry wash products contain no solvents, are biodegradable and are approved for Boeing D6-17487, AMS 1526C, and Airbus AIMS 09-00-002 specifications and applications.


Cleaning and Degreasing (Whitmore): These products contain no ammonia, phosphates, hazardous air pollutants and do not require ventilation or special equipment to be use on many exterior aircraft surface cleanings including wing to body fairing, landing gear flap, and slat and jet bridge entry.
Contact Source One Spares for new and refurbished parts for virtually every type of aircraft in operation today.
Subscribe to email updates
Related Articles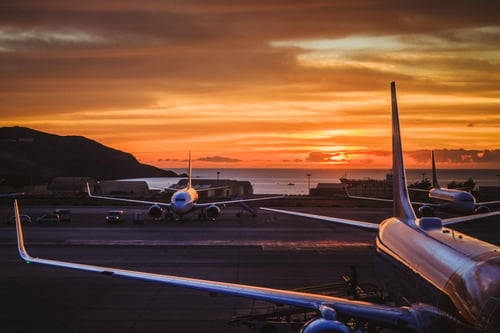 The global supply chain disruption during the COVID-19 pandemic has resulted in shortages in everything from chicken wings to lumber to comp...
Read More
Topics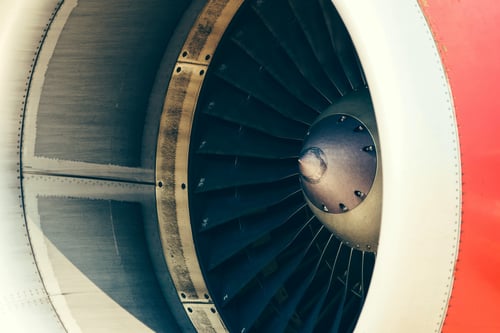 The COVID-19 pandemic was not kind to all sectors of aviation travel, but with vaccines rolling out around the world the industry is bouncin...
Read More
Topics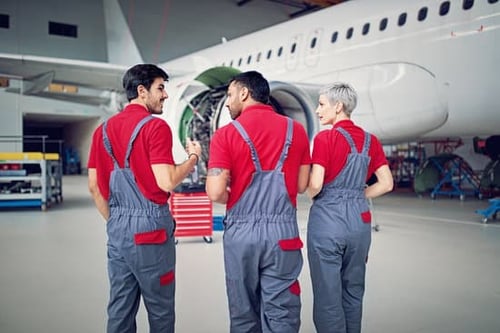 The aviation MRO industry is bouncing back from a nosedive induced by the COVID-19 pandemic, but there are many challenges ahead on the flig...
Read More
Topics