Blog
2 min read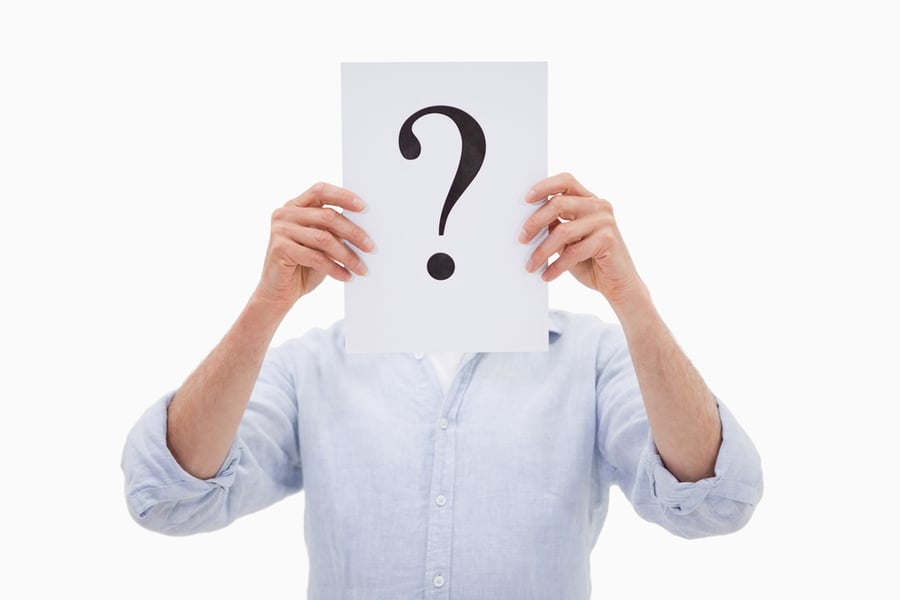 Speaking the Language: Common Aviation MRO Terms
The aviation MRO industry can feel like it has its own language with terms and acronyms that might seem foreign to outsiders.
After all, the sector starts with an acronym – MRO, which stands for "maintenance, repair and overhaul".
"The repair station industry goes beyond providing services for just this one segment of aircraft maintenance; it is huge, covering all segments of aircraft maintenance," says Aviation Pros which covers the industry. "Regardless of what segment of the aircraft maintenance industry you work in, be it general aviation aircraft, business aircraft, helicopters, airline, military, or government, you name it, aircraft owners and operators today rely on numerous organizations as part of their overall maintenance, repair, and overhaul requirements."
So, if you are new to aviation MRO and want to speak like a real pro, here are some common aviation MRO terms you should know:
A&P: Airframe and Powerplant. A&P mechanics are certified generalist mechanics who can independently perform many maintenance and alteration tasks on aircraft including the engines, landing gear, brakes, and air-conditioning system.
Access Item: Point of access in an aircraft, such as an access panel, hatch, or door.
AOG: Aircraft on Ground. Aviation maintenance terms indicating that a problem is serious enough to prevent an aircraft from flying.
Cannibalization: Using a working component from an asset that is not in service, and replacing a broken component on an asset that is in service.
DAR: Designated Airworthiness Representative. DARs examine, inspect, and test aircraft for airworthiness. They issue airworthiness certificates, which aircraft must have to fly. There are two types of DARs: manufacturing DARs and maintenance DARs.
EASA: European Aviation Safety Agency. Organization that certifies repair stations in Europe.
FAA: Federal Aviation Administration. Governmental organization that certifies repair stations in the U.S.
FAR Part 145: Federal Aviation Regulation Part 145. Aviation Safety Bureau says, "this regulation sets forth safety standards necessary to inspect and maintain aircraft and aircraft parts.
FBO: Fixed-base operator. Businesses based at an airport are called fixed-based operators. Aero Corner says, "FBOs provide line support, like fueling and parking, for resident and transient aircraft. Since they are the primary gateway to the airport for planes and pilots, they usually have close ties to the local mechanic's shop. Several FBOs own their own MRO facility. It is usually operated as a separate division of the organization."
IA: Inspector Authorization. Aero Corner says, "senior mechanics are called IAs, meaning they have their "Inspector Authorization" and can check the work done by other A&Ps."
IATA: International Air Transport Association. Supports aviation with global standards for airline safety, security, efficiency, and sustainability.
Independent Repair Shops: Not affiliated with a specific airline, these operations can range from very tiny, such as single certified mechanic at a local airport, to large companies at major airports.
MOC: Method of Compliance. Process used to implement a technical record, such as an airworthiness directive or a service bulletin.
MRO: Maintenance, repair, and overhaul. The basis of the industry which covers all the routine maintenance, service, inspections, repairs and detailed overhauls that keep aircraft safely flying.
MSI: Maintenance Significant Item. Component or part whose failure might have serious consequences for the safety and operation of the aircraft, such as engine stage checks, that require regular or recurring maintenance
OEM: Original Equipment Manufacturers. Parts and components from the original manufacturer vs. PMA components.
PMA: Parts Manufacturing Approval. PMA parts get production and design approval issued by the FAA. PMA parts are manufactured following FAA accepted procedure and must meet the FAA standards of airworthiness.
Rotable: Component that is tracked in inventory and can be repeatedly maintained, repaired, or restored to a working and serviceable condition.
SSI: Structural Significant Item. Detail, element, or assembly that contributes to carrying flight, ground, pressure, or control loads, and whose structural integrity is necessary for aircraft safety, for example, landing gear.
USM: Used Serviceable Material. An alternative to new parts, USM is repairable, life-limited parts with "green" time left.
Contact Source One Spares today for just-in-time parts and components that can keep your commercial aircraft around the world aloft.
Subscribe to email updates
Recent posts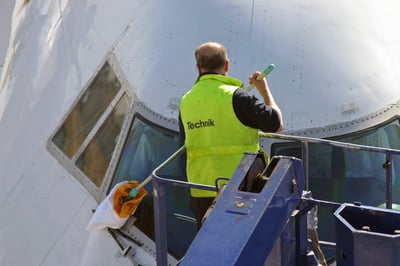 Related Articles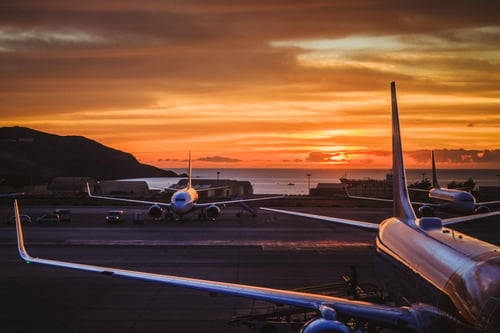 The global supply chain disruption during the COVID-19 pandemic has resulted in shortages in everything from chicken wings to lumber to comp...
Read More
Topics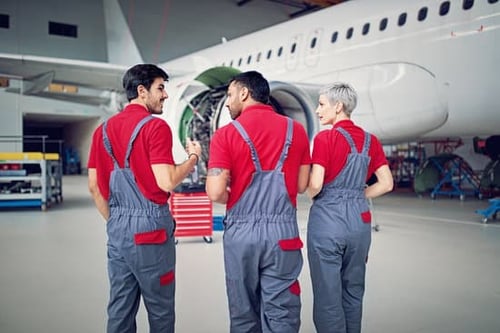 The aviation MRO industry is bouncing back from a nosedive induced by the COVID-19 pandemic, but there are many challenges ahead on the flig...
Read More
Topics